I got a crockpot for Christmas. After many, many years of hearing about the wonders of a crockpot, it only took six months of living on my own for me to finally get one. Boy, am I not kicking myself in the butt for figuring it out sooner!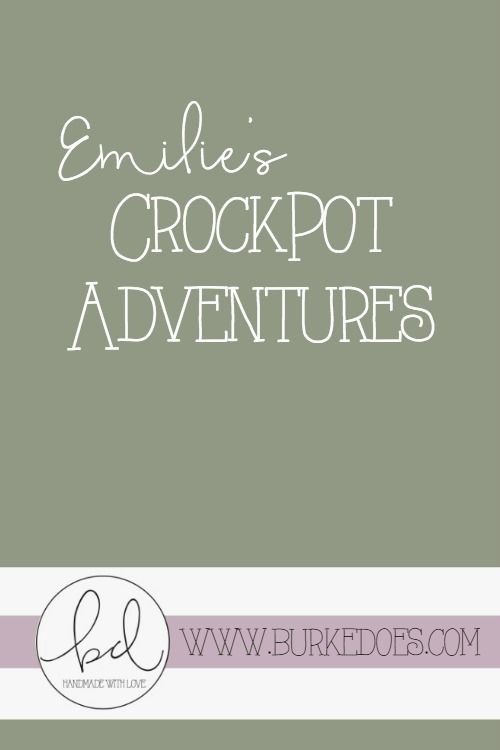 Casey was here when I first got my crockpot, which came from his mom, so he helped me the first time since I didn't know what I was doing. Since then, OMG it's been such a game-changer for dinner! This week I've started trying more and more adventurous things! I'll share more and more as I start actually making recipes instead of just chopping stuff up.
For this dish, I used chicken broth, wild rice, carrots, spinach, potatoes, green peppers, kielbasa, yogurt, pumpkin puree, and two eggs. Doesn't it look pretty?
Here's the after: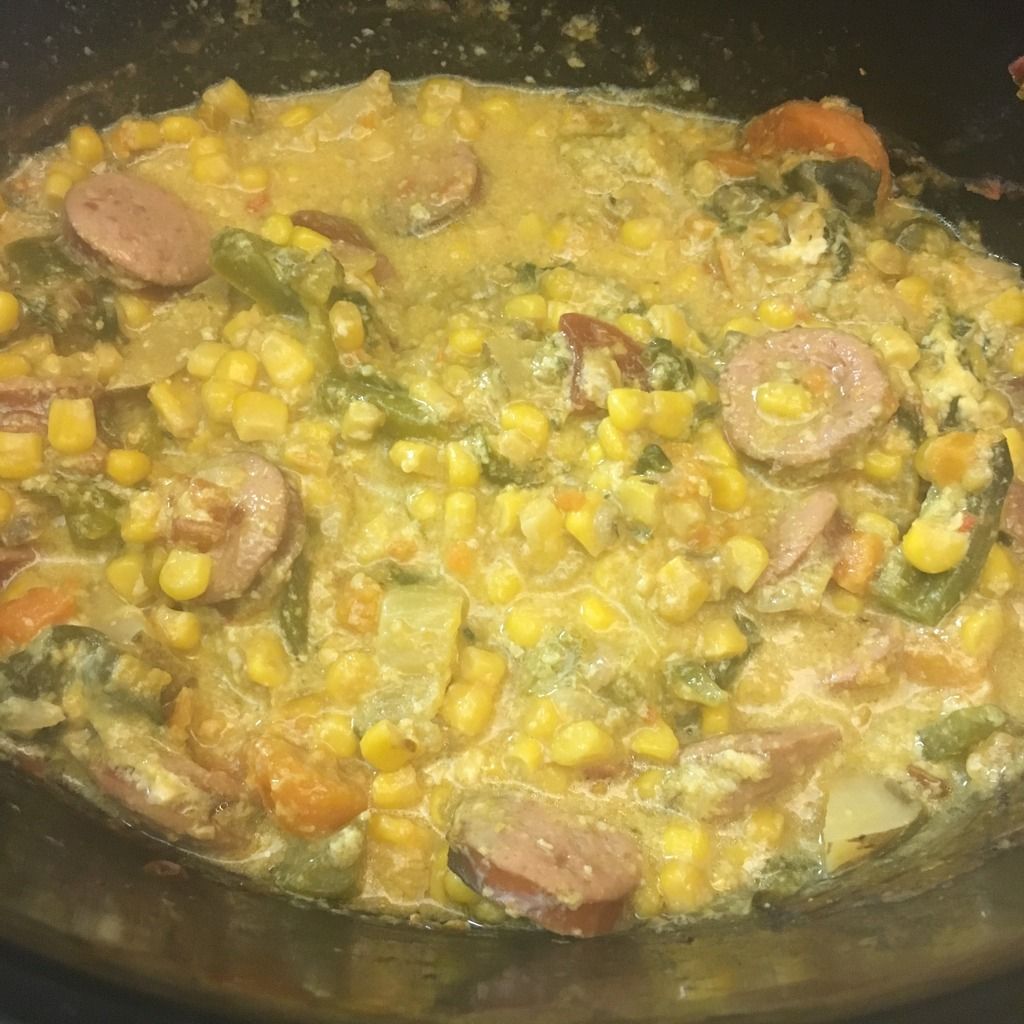 It did mix everything up before I left for work (and after taking the picture), which is why it came out so eggy, but I actually love the chowder-y texture that resulted!
Here's what's for dinner tonight!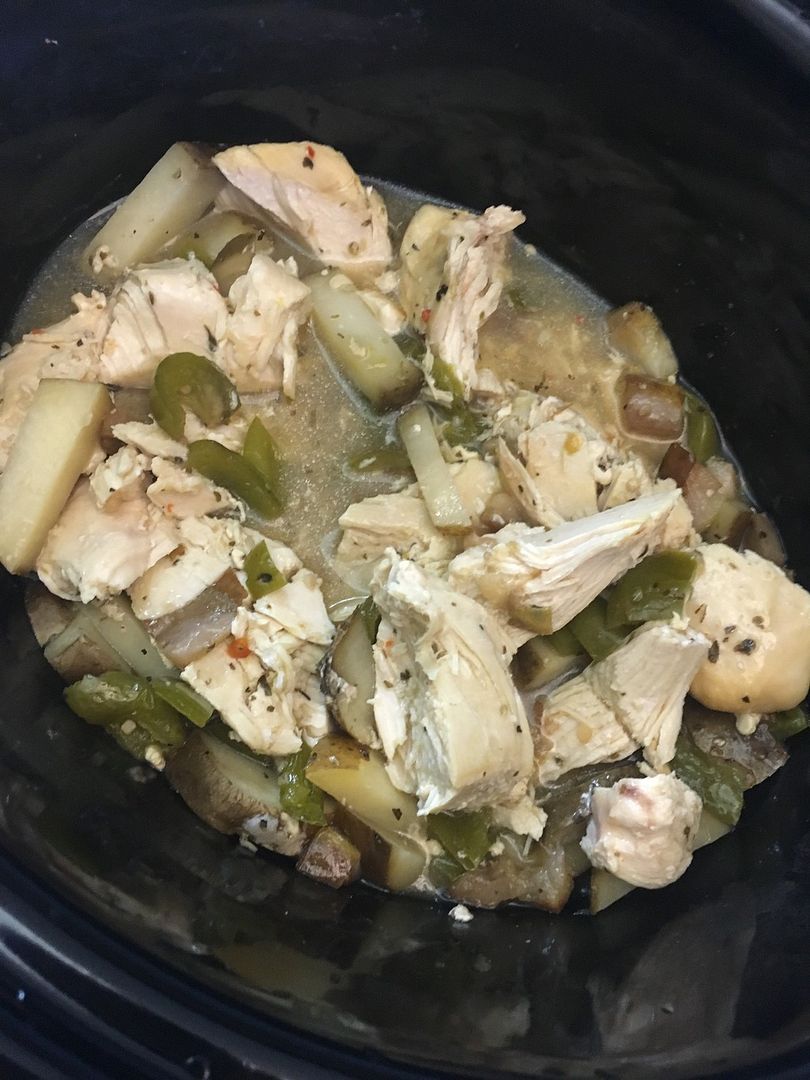 Yummy, yummy in my tummy.
Emilie is a data engineer by day and lifestyle blogger by night. A Jersey girl at heart, she is currently living in her fifth home in three years, Savannah, GA with her college sweetheart. She's learned the hard way that home is wherever the Army sends them. She enjoys eating food, cuddling with her dog, and binge watching HGTV.