Did October fly by or what? Holy Moly, folks. Before November hurries on by, let's look back at the month.
4 Favorite Blog Posts
4 Favorite Instagram Posts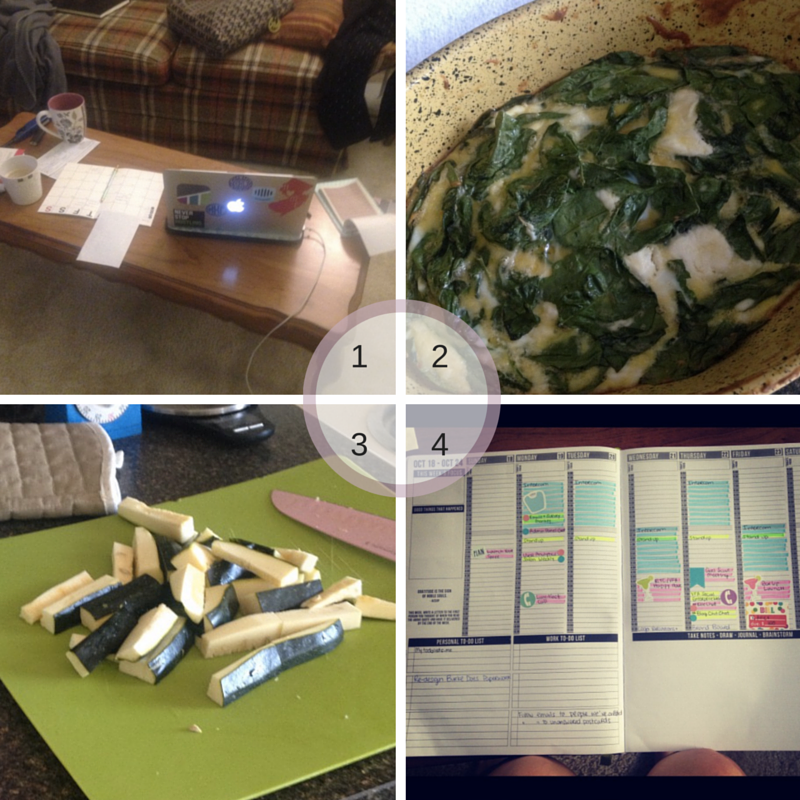 Planning has been super clutch this month. For life generally. So much to do and no where near enough time.
Egg souffle with spinach, tomatoes, mushrooms, and cream cheese. Yum.
I was so inspired by Tayler's Fried Zucchini Sticks that I had to try making my own!
Sneak peak into my Passion Planner last week.
4 Favorite Pins
4 Favorite Friends Posts
Anna shared a stunning fall outfit! Here.
Stephanie shared about her #Whole30 experience and maybe Emilie is getting inspired. Here.
Jana launched her shop and I bought a sweater! (Look for pictures soon!) Here.
Jo shared about Mental Health. Seriously worth the read. Here.
Emilie is a data engineer by day and lifestyle blogger by night. A Jersey girl at heart, she is currently living in her fifth home in three years, Savannah, GA with her college sweetheart. She's learned the hard way that home is wherever the Army sends them. She enjoys eating food, cuddling with her dog, and binge watching HGTV.