Reading Time:
3
minutes
Now that I'm working full time, I have a new found appreciation for the weekend. You see, in college the weekend was just an extension of the week because, even though I didn't have classes to attend, I still had homework that needed to get done. Just a couple of weeks into work and I am really understanding the value of the weekend.
A couple of my friends and I have really gotten into a routine for the weekend, which I love. Routines are my fave.
Friday night, a big group of us come together for something. Saturday morning, I have rugby practice or a game. And then I spend the rest of the day lounging around. And it. is. glorious. No, really. As the aggressively Type-A person I am, I never thought I'd appreciate sitting around doing nothing so much. Hell, I don't even just watch Netflix when I watch Netflix. Just taking care of me, though, has been absolutely wonderful and a great way to recharge for me.
When I'm lounging around the house post-practice, like I was this weekend, it's really important to me to fuel by body right, hence the protein and glutamine shake in my
BlenderBottle
.
I've really started to prioritize reading, in part because I've joined a book club, but also because now that I'm not in school the decision to continue learning is mine. Thus it's my responsibility to keep reading and learning constantly. I'm currently reading
This Is How You Lose Her
by Junot Diaz, which you may have seen
here
. I spent a good chunk of Saturday reading and am now almost done with the book.
There is something about just lounging around that feels really good, don't you think? Nothing like the apartment carpet (okay, not my first choice but it is what it is) to nuzzle into while laying down on a pillow that is starting to smell less like home and family and memories and more like a new home and a new life and adulthood.
This outfit might not seem like anything spectacular, but this tie-dye shirt is the first piece of clothing I bought in Baltimore. A couple of Sundays ago, I went to Church in a dress but getting on the bus from Church to the Farmer's Market, another part of my weekend routine, I snagged my zipper and it split leaving my back totally exposed and my dress basically falling off me. I walked right into the first clothing booth I saw, which just so happened to be this t-shirt shop. Having owned zero tie-dye up to this point in my life, I went for it. Now, it's one of my favorite shirts.
Tie Dye Shirt, Similar here.
Champion Shorts in Neon Pink, Similarhere
What do your weekends look like?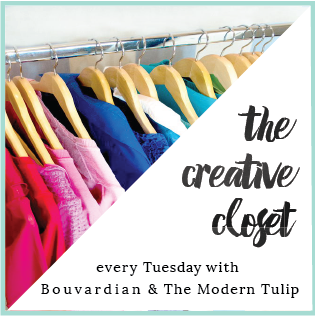 Emilie is an Army Wife, Data Engineer, and CrossFitter with a love for working through her thoughts in this space on the internet. She lives with her husband Casey and their pup Bo in Savannah, GA.